LiftUp Forklift Rental
Most companies only need forklifts at certain times of the year when big inventory comes in or temporarily on construction sites. This seasonality makes medium and short term forklift rental in the best choice for most businesses. With electric, gas, propane and diesel options, let LiftUp help you with any job that requires some heavy lifting. Renting a forklift gives you flexibility and helps make your costs predictable because you don't have to pay when equipment breaks down.
LiftUp Forklift Rental can help you with all of your temporary material handling needs. If your business is rapidly growing or you have a seasonal influx of inventory to your warehouse, just give us a call to see how we can help. Choose from both short term contracts for a single job or a long term forklift rental so you have the same fixed costs every month.
Forklift Rental Options
UpLiftForkliftRental.com has a great selection of lift truck rentals to choose from. Here are a few of our most popular options: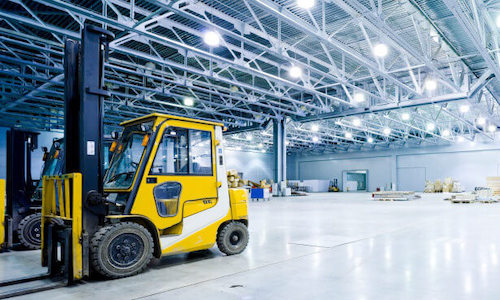 Electric Warehouse Forklift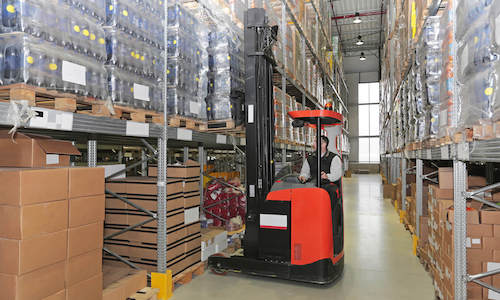 Narrow Aisle Forklift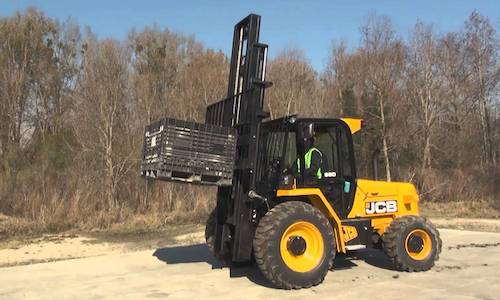 Rough Terrain Forklift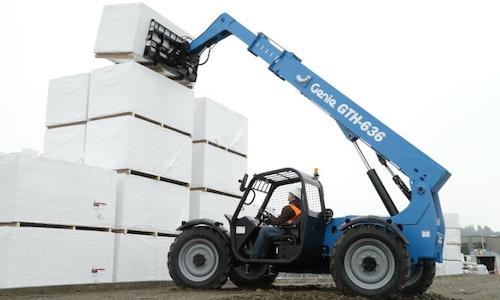 Telehandler (Telescopic Reach Forklift)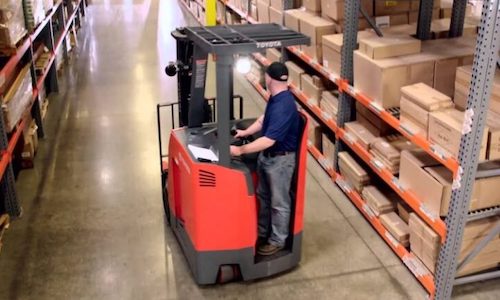 Stand Up Forklift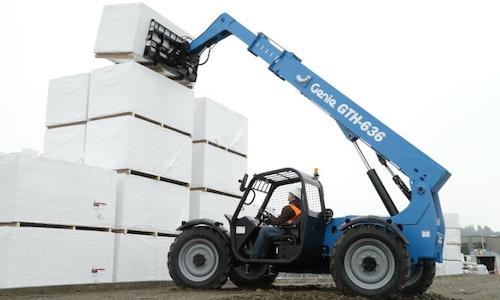 Side Loader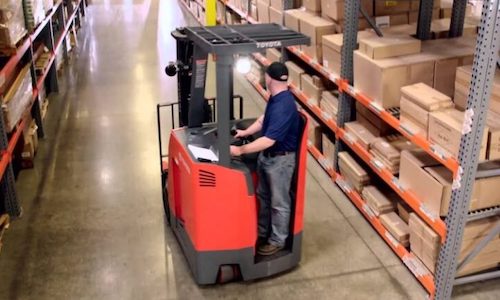 Order Picker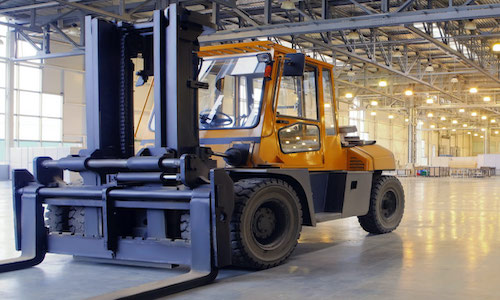 Industrial Forklift
Call Now to Rent a Forkift
(844) 442-6723
How Much Does Forklift Rental Cost?
The two most important factors to affect the price of renting a forklift are the rental duration and the size of the machine. Additional attachments and less common equipment like rough terrain can add to the cost as well. On average, the cost of a 5,000 lbs forklift rental is $140-$160 per day and $400-$480 per week. On average, the cost of a 10,000 lbs forklift rental is $240-$260 per day and $625-$700 per week. When comparing forklift rental prices be sure that there are no hidden fees that could increase your invoice. These include delivery charges which are common, but also fuel, insurance, penalties for exceeding a set number of hours and more.
Complete Short & Long Term Material Handling Solutions
Let LiftUp Forklift Rental be your one stop shop for all temporary material handling needs. Even if you own your own fleet, let us help when you need to ramp up quick or accommodate some big orders. We offer just about anything you need including:
Warehouse Forklift Rentals - From 5,000 lbs capacity up to 25,000 lbs capacity.
Electric Forklift Rentals - For smooth operation in indoor workplaces.
Cushion or Pneumatic Tire options
Heavy Duty Large Capacity Forklift Rental - From 30,000 lbs capacity up to 100,000 lbs capacity.
Rough Terrain Forklift Rental - Great for lifting up to 8,000 lbs outdoors or on a construction site.
Rent A Telescopic Forklift
For jobs that require extra high-reach, telescopic forklift rental is the only way to go. These material handlers provide a very sturdy base to lift massive amounts of material as high as 55 feet in the air.
5,000 lbs - 19 foot Telehandler Forklift Rental average cost is $225 per day and $1,600 per month.
10,000 lbs 42 foot Telehandler Forklift Rental average cost is $475 per day and $3,400 per month.
Do I need insurance?
Yes. The forklift itself is covered. However you need insurance to cover the operator and any injuries or damage to property.
Do I need certification to operate the equipment?
Yes, anyone who operates the equipment will need to be certified by OSHA every 3 years. There are hefty fines for non compliance, but accidents are even more expensive so it is critical to have all operators properly certified.
What brands do you offer?
We offer most of the top forklift brands including Toyota, Nissan, Hyster, Cat, Komatsu and more. Our top tele handler forklifts include JLG, JCB, Genie, Manitou and Bobcat. Brand availability will vary, but feel free to call if you have a specific request.